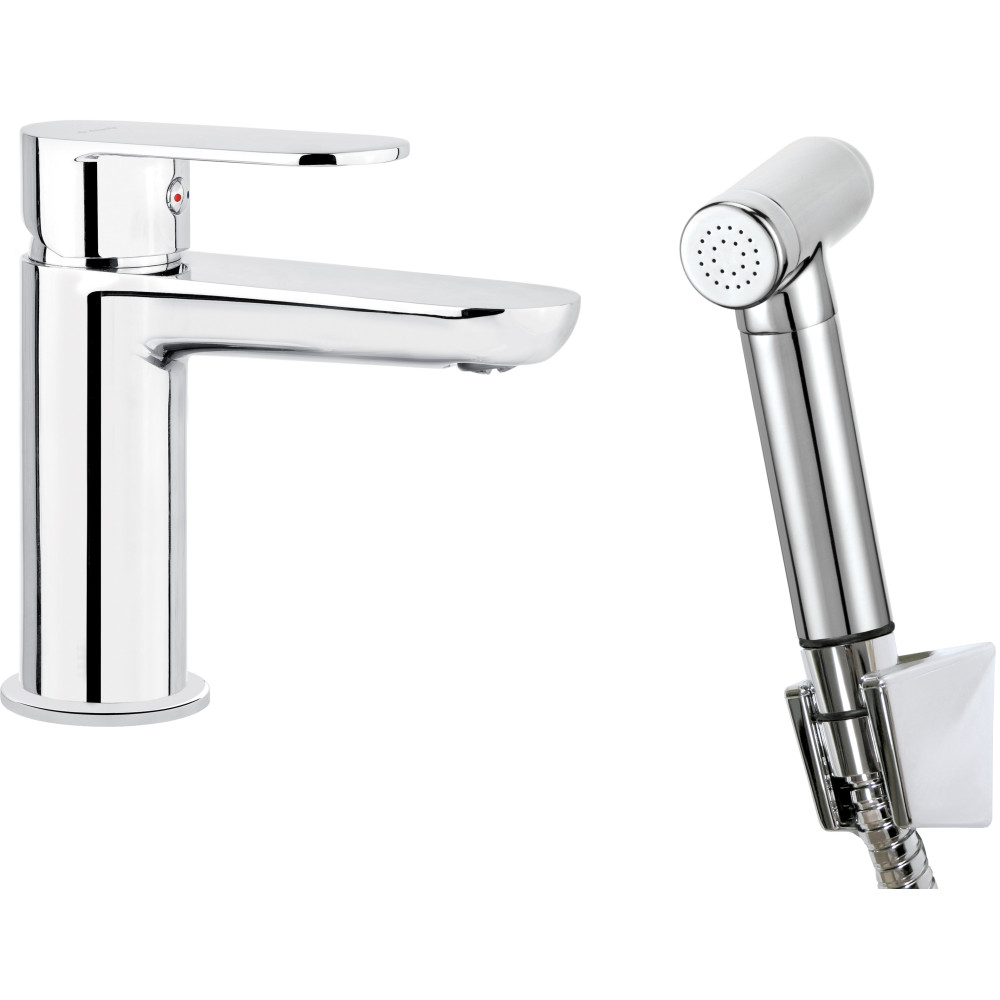  
ALPINIA Washbasin Tap, With Bidetta Hand Shower
Finish: Chrome
Mixer Type: Single-Handle, Mixer
Installation Method: Standing
The Mixer is Equipped with A Stream Aerator
The tap is equipped with an aerator, thanks to which the water stream is perfectly aerated and soft. This solution improves the comfort of use, while limiting water consumption, which translates into lower utility bills. You are also contributing to taking care of our planet.
Anti-Twist System, Preventing The Hose From Twisting
Anti-Twist is a system that prevents the end of the shower hose from twisting during its use, which significantly affects the comfort of showering. Forget about the need to constantly undo it and losing time. What's more, the Anti-Twist system increases the durability and reliability of the product.
Coin-Slot Aerator
"Coin Slot" Aerator can be unscrewed even with a coin. This is very useful when we want to clean it or replace it with a new one.
The mixer body is made of the highest quality brass
The mixer is equipped with a stream aerator
The mounting sleeve facilitates the installation of the mixer
45 cm connection hoses included
Z flow class (4-9 l/min) allowing for water consumption reduction
The mixer is equipped with non-return valves so that the mixed water does not flow back into the installation
Functional click-clack plug included
Anti-twist system, preventing the hose from twisting
Coin-slot aerator
Dedicated cleaning agent, safe for cleaned surfaces
No customer reviews for the moment.